Vacation Apartment in Bad Zwischenahn
Temporary living, feeling right at home
You turn the key, take off your shoes ...  at home ... in your vacation apartment in Bad Zwischenahn. In your own 4 walls with style and comfort. Your vacation apartment at the lake. Your refuge.
A prestigious accommodation for business travelers. Lots of personal freedom for families. The perfect choice for an extended stay!
The location is just as perfect: bordering the idyllic hotel park of the Romantik Hotel Jagdhaus Eiden am See. The hotel's beach and boat dock are only a few steps away. And depending on your choice of vacation apartment ... a lake view. A captivating view of the Sea in Zwischenahn.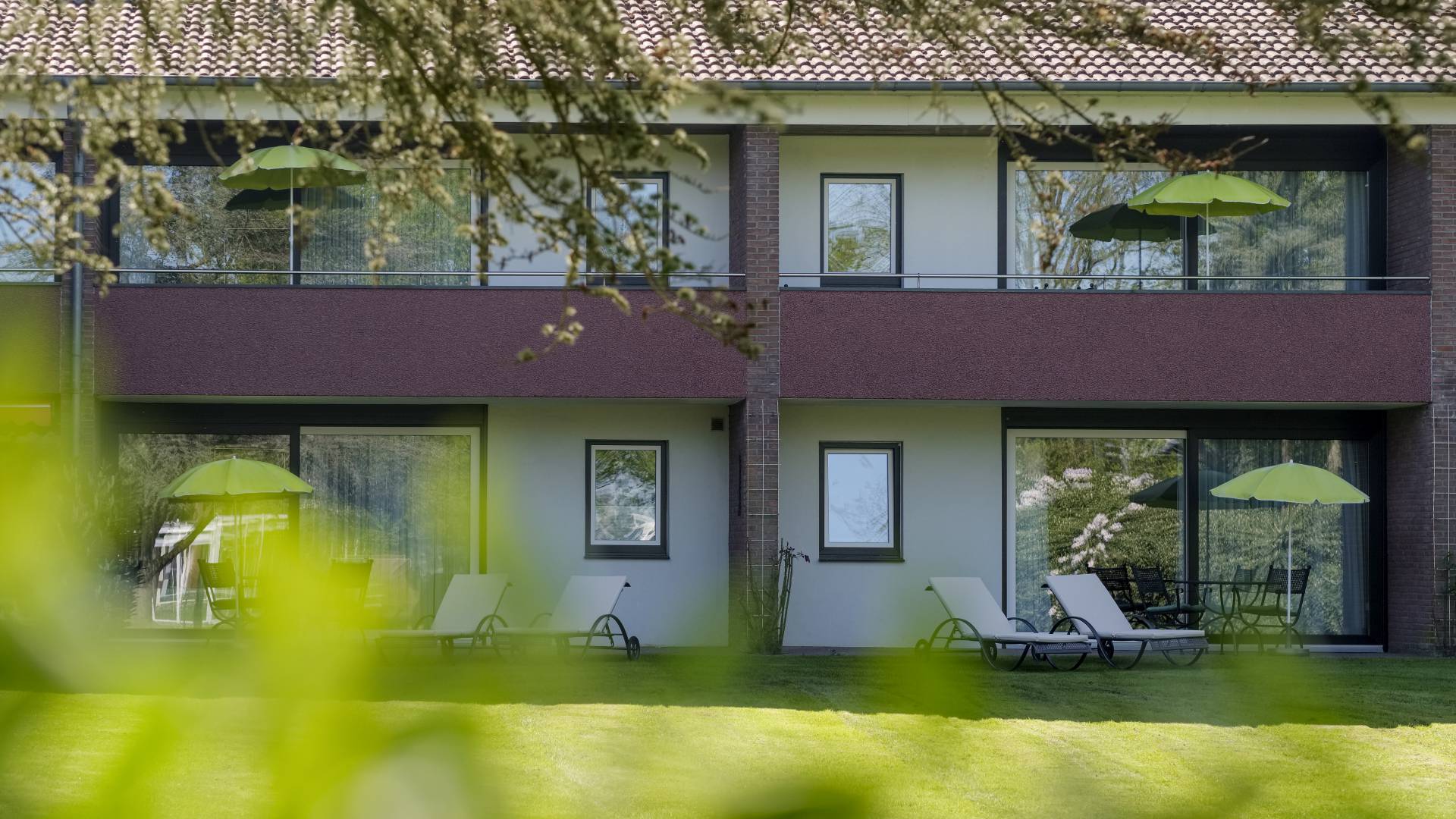 Vacation apartment in Bad Zwischenahn with all comforts
Our exclusive apartments in Bad Zwischenahn each have 2 to 3 tastefully decorated rooms and 50 - 55 m². They are equipped with satellite TV, WIFI, telephone and safe and a terrace or balcony. 

If you would like, you can cook for yourself in the completely equipped kitchen. Or you can enjoy the diverse breakfast buffet in the hotel. And our restaurant in the Romantik Hotel Jagdhaus Eiden is available to you for an exquisite evening meal.
Service of self-catering? You choose!