Small town with great leisure potential
Bad Zwischenahn in Lower Saxony
Bad Zwischenahn... the largest parish in the Ammerland region. Moor spa since 1919. Health resort with bracing climate. Lovely! Nestled in a well-kept park landscape: avenues, tree nurseries, rhododendrons in all their colourful diversity. Not far from the North Sea... and yet it has its own small sea: the Zwischenahner Meer, the third largest inland lake in Lower Saxony.
A small town with great leisure potential: cycling, hiking and walking, water sports of all kinds. A round of golf by the "sea" – even right by the hotel. You can do anything in Bad Zwischenahn – take your pick. Also an option: doing nothing. Just relax... in a wonderfully harmonious natural setting. That, too, can be a holiday in Bad Zwischenahn.
And in addition? Northern highlights: Cloppenburg, Oldenburg, Bremen, Bremerhaven, Wilhelmshaven. Just a stone's throw... the Netherlands. Neighbours. Friends.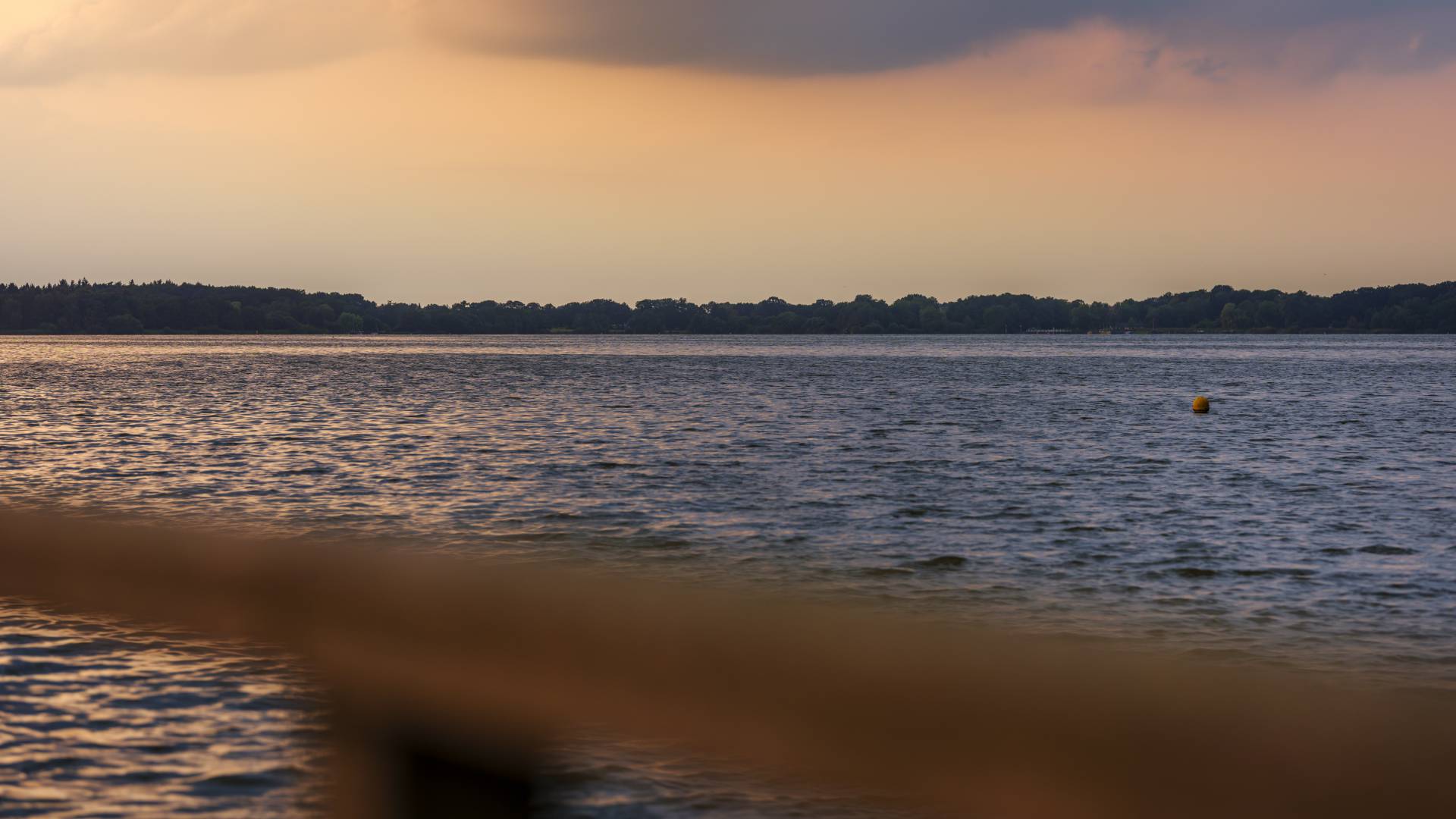 Your Bad Zwischenahn. Your holiday!
Twüschenahn: That's what the Ammerlanders call Bad Zwischenahn. We – the zur Brügge family – call it our home. And you? Maybe it will be your second home soon. Where your heart belongs and where you'll always want to return – after your first visit.
Breathe the fresh air again and dip your feet in the Zwischenahner Meer. Walk along the lake shore. Go out in the rowing boat. Stroll through the extensive parks and admire the flowers. Jump on the bike again, turn the pedals and watch the landscape fly by. Once again... enjoy a carefree holiday. In Lower Saxony, in Ammerland, in Bad Zwischenahn.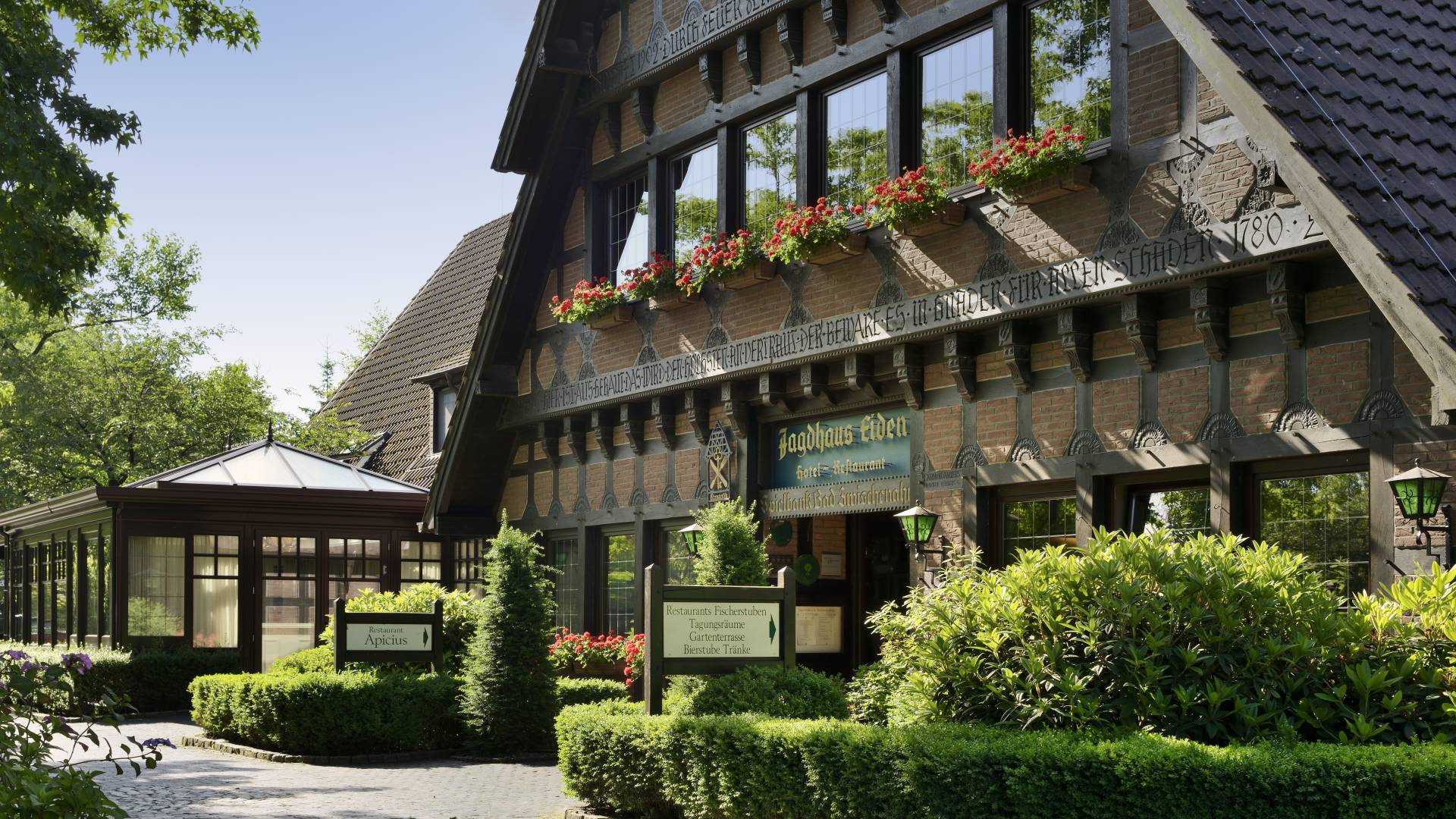 Your hotel in Bad Zwischenahn 
A hotel right by the lake with luxurious furnishings, an intimate atmosphere and maritime extras – such as the hotel's own bathing beach or the beach wagon sauna on the shore of the Zwischenahner Meer: that's the Romantik Hotel Jagdhaus Eiden! Your hotel in Bad Zwischenahn if you're looking for something special. Tasteful ambience and outstanding comfort. A place of retreat or a starting point for activities and excursions. If you love wellness, culinary delights and fine wines. If you want personal service – attentive yet unobtrusive – and want to enjoy a warm welcome as a guest...
When can we expect your visit? Reserve your room in the four-star Romantik Hotel Jagdhaus Eiden am See in Bad Zwischenahn now!
Book a holiday by the lake