Book a Vacation in Lower Saxony
... and enjoy the pleasant anticipation!
Let yourself be inspired. Muse. Build castles in the air. Make plans. What is more beautiful? Well, implementing them ...
Browse our vacation packages and choose the right one for you. We have something for everyone. 
Our Packages for your Vacation in Bad Zwischenahn
If you would like, we can put together a personal offer for you – feel free to contact us.
We look forward to seeing you soon here at the Romantik Hotel Jagdhaus Eiden am See – Yours, the zur Brügge Family!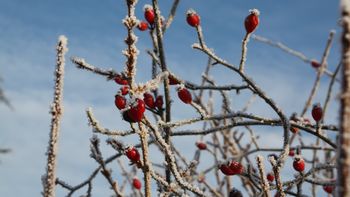 » 2-night stay with breakfast buffet
» 2 5-course Eiden meals with a vitamin cocktail
» 1 relaxation massage per person (60 minutes)
» 1 body peeling with a wrap on the softpack lounge (60 minutes)
» Free use of our bikes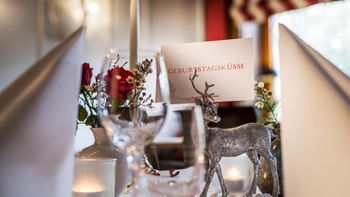 » 3-night stay with breakfast buffet
» 2 5-course Eiden meals (on the 1st and 3rd evenings)
» 2 x Green fee per person
» 1 Golfer Cocktail on the first evening per person
» 3-night stay with breakfast buffet
» 2 5-course Eiden meals (on the 1st and 3rd evenings)
» 2 x Green fee per person
» 1 Golfer Cocktail on the first evening per person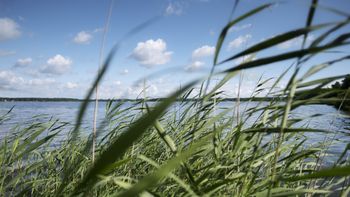 » 2-night stay with breakfast buffet
» 2 5-course Eiden meals 
» 1 British Tea Time with tea or coffee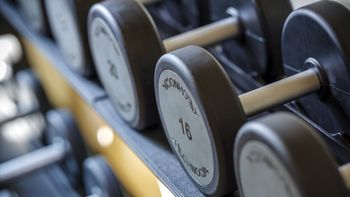 » 3-night stay with breakfast buffet
» 2 5-course Eiden meals (on the 1st and 3rd evening) each with a vitamin cocktail
» 1 Relaxation massage per person (45 Minutes)
» 1 Eiden Express facial treatment per person (45 Minutes)
» Free use of our bikes, 1 x whirlpool and sunbathing lawn
» 3-night stay with breakfast buffet
» 2 5-course Eiden meals (on the 1st and 3rd evening) each with a vitamin cocktail
» 1 Relaxation massage per person (45 Minutes)
» 1 Eiden Express facial treatment per person (45 Minutes)
» Free use of our bikes, 1 x whirlpool and sunbathing lawn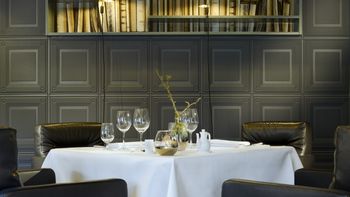 5- Day Connoisseurs' Special
» 7-night stay with breakfast buffet
» 7 x 5-course Eiden meal
» 1 massage or cosmetic treatment  up to 60 minutes per person (excluding the King's massage) or a surprise cocktail and chips worth €30,00
from
€ 1,197.--
per person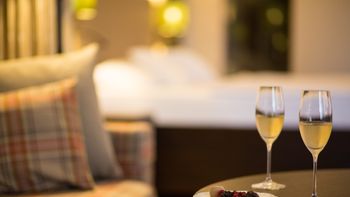 We take care of your culinary enjoyment on 4 evenings. And we'll give you tips for exciting, interesting and relaxing leisure time any time. All you have to do is choose one of the following offers per person:

1 – A wonderfully rejuvenating relaxation massage (30 minutes)
2 – 1x green fee in the renowned Golfclub am Meer e.V.
3 – 1x Chips worth € 20,00, a game introduction, one surprise cocktail per person and free entrance to the Casino Bad Zwischenahn ein
4 – 1x  a tour around the Zwischenahn Sea with our bike taxi (max. 2 people)

» 4-night stay with breakfast buffet
» 4 x 5-course Eiden meal (1x including drinks)
» One of the extra offers from the list above
» Free use of the bicycles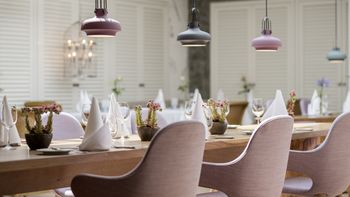 5- Day Connoisseurs' Special
» 7-night stay with breakfast buffet
» 7 x 5-course Eiden meal
» 1 massage or cosmetic treatment  up to 60 minutes per person (excluding the King's massage) or a surprise cocktail and chips worth €30,00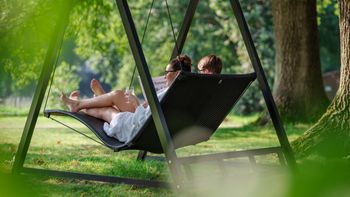 » 5-night stay including breakfast
» 5 5-course Eiden meals
» 1 facial treatment each (75 minutes)
» 1 body peeling each with a wrap in the softpack lounge (60 minutes)
» 1 Aroma oil massage each (60 minutes)
» 1 Moor steam shower with tropical rain per person(30 minutes)
» 1 Hot stone massage each (75 minutes)
» 15 Minutes in the indoor sun lounge and 15 minutes in the whirlpool per person
» Free use of the spa and sauna area, fluffly towels, and bathrobes are included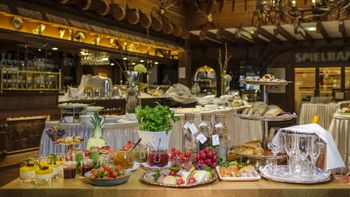 5- Day Connoisseurs' Special
» 5-night stay with breakfast buffet
» 5 x 5-course Eiden meal
» 1 massage or cosmetic treatment  up to 60 minutes per person (excluding the King's massage) or a surprise cocktail and chips worth €30,00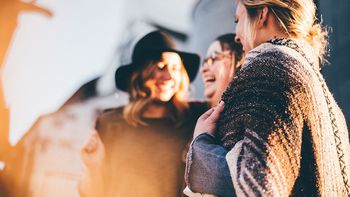 » 3-night stay with breakfast buffet
» 3 5-course Eiden meals
» 60-minute treatment in the spa
» Exclusive use of the beach wagon sauna with a refreshing plunge into the Zwischenahn Lake or a private steam bath with moor pack and face mask. 
» Tour of the moor landscape in Zwischenahn
» 3-night stay with breakfast buffet
» 3 5-course Eiden meals
» 60-minute treatment in the spa
» Exclusive use of the beach wagon sauna with a refreshing plunge into the Zwischenahn Lake or a private steam bath with moor pack and face mask. 
» Tour of the moor landscape in Zwischenahn