Carpe diem: seize the day
Day spa in Lower Saxony
Day spa in Lower Saxony: open your eyes. Blink. And you already know... today will be a very special day. Full of rest, wonderful moments and relaxing blessings. A day that will linger in your memory for a long time. A day you will want to experience again and again.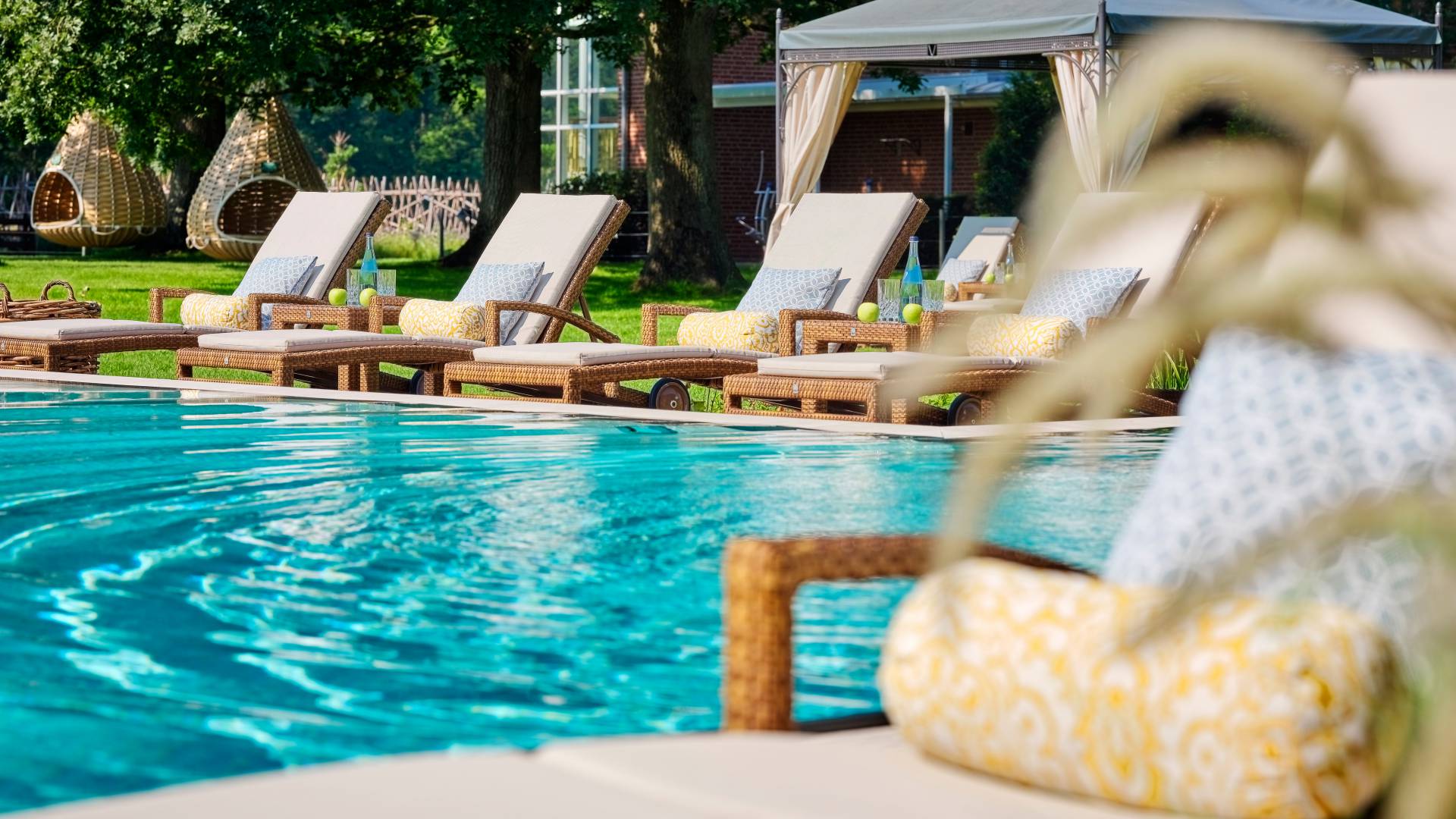 Day spa by the lake
Opening hours are daily from 7:00 a.m. to 9:00 p.m. –  (sauna hours are from 2 p.m. to 7 p.m.)

You can also enjoy massages & cosmetics – bookable individually or as part of our day spa offers.
Please note that prior telephone registration is required in each case.

Our pool area and relaxation rooms are textile zones; only our saunas are clothing-free zones.
Inquire now: tel. +49 4403 698 – 000
Day Spa
Day Spa weekend/holidays
€ 51.-
Day Spa trial offer mon-fri
€ 118.-
Day Spa trial offer weekend/holidays
€ 128.-
Day Spa Deluxe mon-fri
€ 166.-
Day Spa Deluxe weekend/holidays
€ 176.-
Eiden Indulgence Day mon-fri
€ 164.-
Eiden Indulgence Day weekend/holidays
€ 174.-