Lake or sea? Why not both?
Holiday by the Zwischenahner Meer
The Zwischenahner Meer, a sea of possibilities right on our private beach: swimming, splashing around, jumping into the water from the jetty! Pleasantly refreshing, pedal boating, SUPs for gliding across the sea, or just sit with your face in the sun and your feet dangling in the water. Dream in a beach chair with a good book that you can't put down.

Then: the lake appears in softer tones. Twilight falls. Walk along the shore, row a boat across the lake. Enjoy being together. And wonderful tranquility – because apart from the "white fleet" vessels, there are no motor-driven boats on our sea. Time for romance.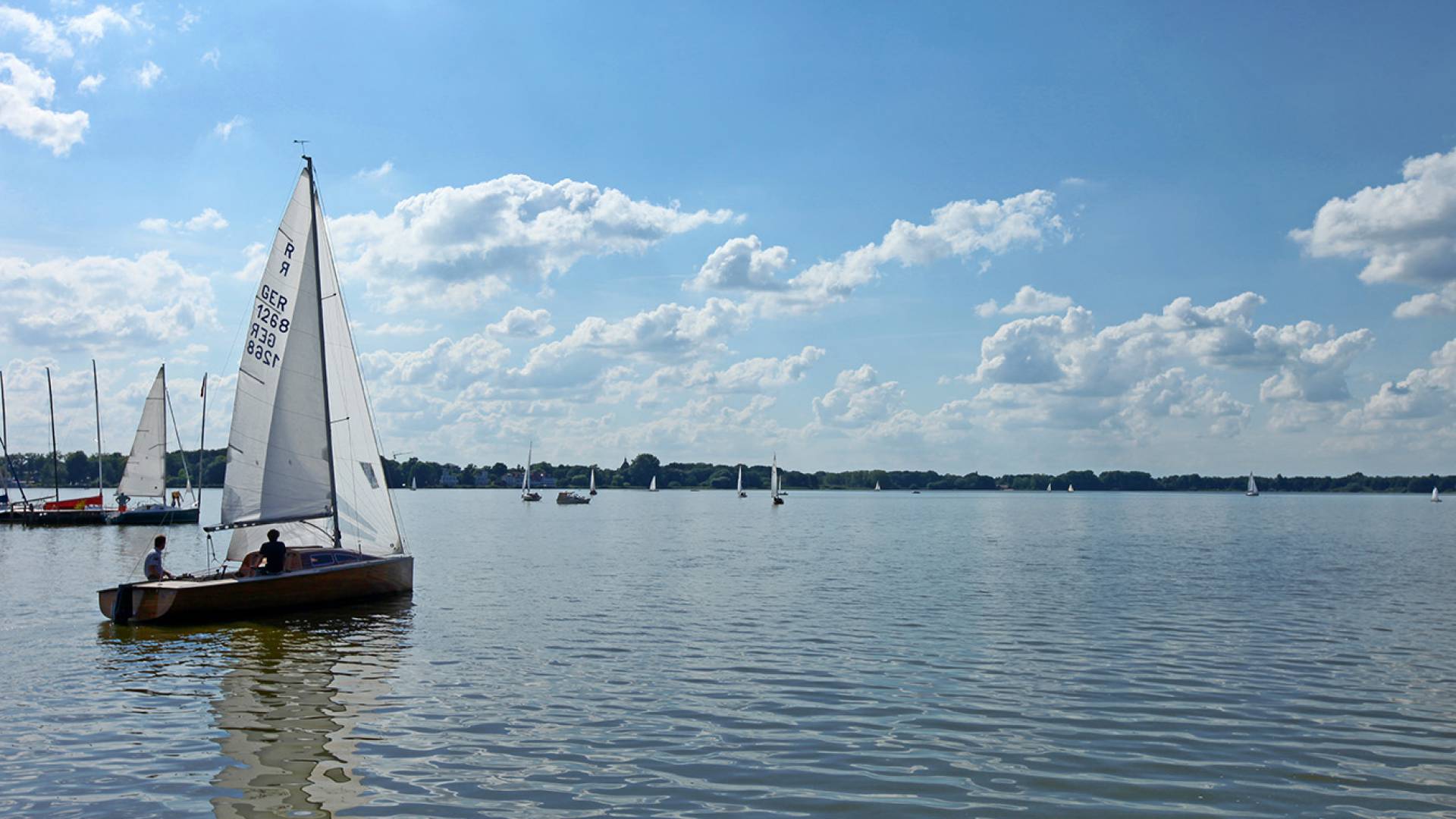 Water: the active element
Surfing and sailing: classic water sports. Always a fresh breeze. The spray on your face. The perfect interplay of wind and waves.
Water skiing or wakeboard: the young wild ones. Speed. Body control. A dunking goes without saying, all part of the fun.
And that, too, is water bliss in Ammerland: paddling and canoeing on the countless watercourses and canals. Away from the Zwischenahner Meer. See the fen landscape with its typical bascule bridges, locks and mills from a different angle. Change of perspective!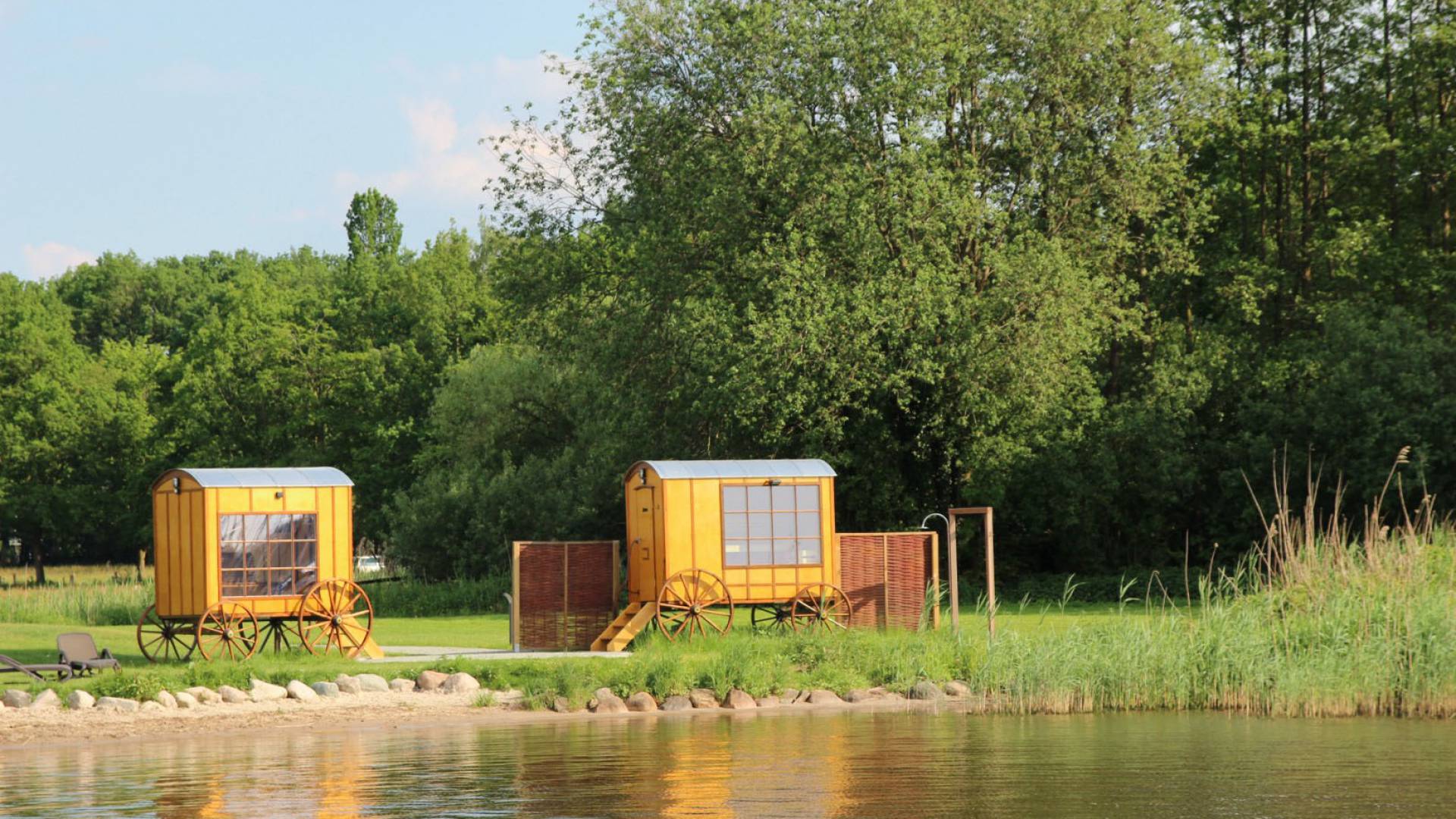 Romantik Hotel Jagdhaus Eiden am See – your hotel by the Zwischenahner Meer
In the first row: the Romantik Hotel Jagdhaus Eiden. Our hotel by the lake. An exclusive (beach) location for your most precious days.
Private bathing beach, beach wagon sauna and jetty. Comfort to savour. A room with "sea view". Watch the sunset from the balcony. Evening play of colours in the sky – and in the water.
And if you do want to feel the salt on your skin: the North Sea is only an hour's drive from the Zwischenahner Meer – or you can book a sea-salt peeling session at our Eiden Spa with exclusive products from the sea (la Mer).
Book your holiday by the lake now!