Restaurant in Bad Zwischenahn for gourmets and wine connoisseurs
Dine & linger in the Romantik Hotel Jagdhaus Eiden am See
Savour with all your senses and enjoy the moment completely... you can do just that in our "Jaeger & Fischerstuben", the hunter and fisherman rooms. Even from a culinary standpoint, the ****S Romantik Hotel Jagdhaus Eiden am See is one of the best in Northern Germany. The head chefs Thomas Eilers and Bastian Bittlingmaier and their team are responsible for our cuisine. The delicacies that leave their high-tech kitchen delight locals and guests – and make our restaurant well-known far beyond the Ammerland. 
A passion for fresh products, a feel for good taste and an eye for attractive arrangements are the common theme in our menu and meal recommendations. A hearty snack with a freshly drawn beer. A seasonal and freshly prepared regional specialty. Or an international classic, reinterpreted. What are you longing for?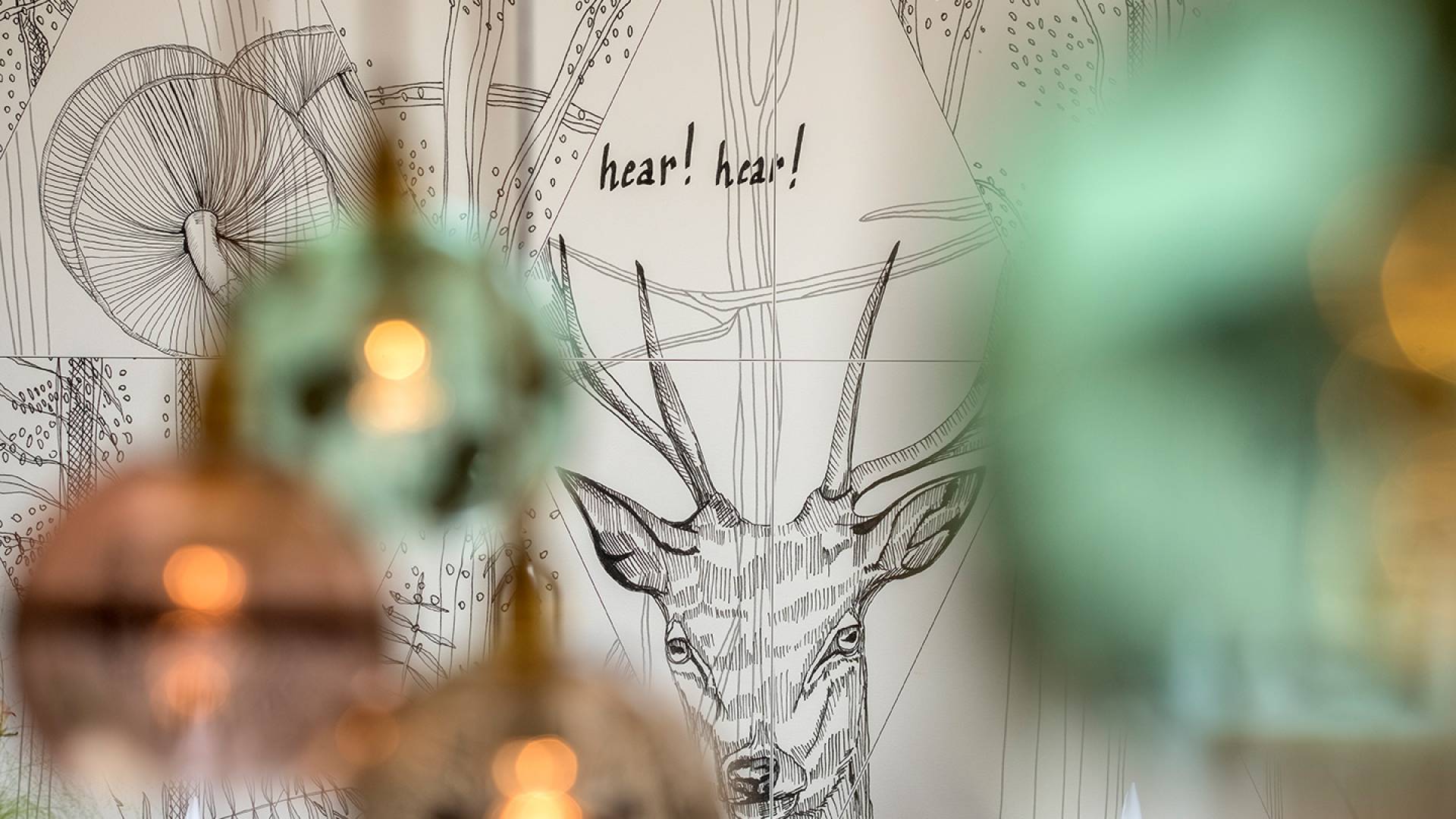 Opening hours
The service time is between 12pm and 1:30pm (last food order) and between 6pm and 8:45pm (last food order) 
We ask for your understandig that the times above reduce by 15 min per course if choosing a multi-course menu.
Please note that we usually are only able to offer free vacancies from 8pm during the season and on weekends.  

In the afternoon we offer a small menu.
Please call for a reservation: +49 4403 698 - 000
Gourmet in our ****S Residence
Gourmet worlds. Culinary oases
In the Romantik Hotel Jagdhaus Eiden am See, you will find all of your culinary desires fulfilled, and an ambiance that invites you to linger.  In the sun room, the pavillion, the Jaegerstube or the Fisherstube restaurant... find your favourite place and let yourself be pampered as you wish.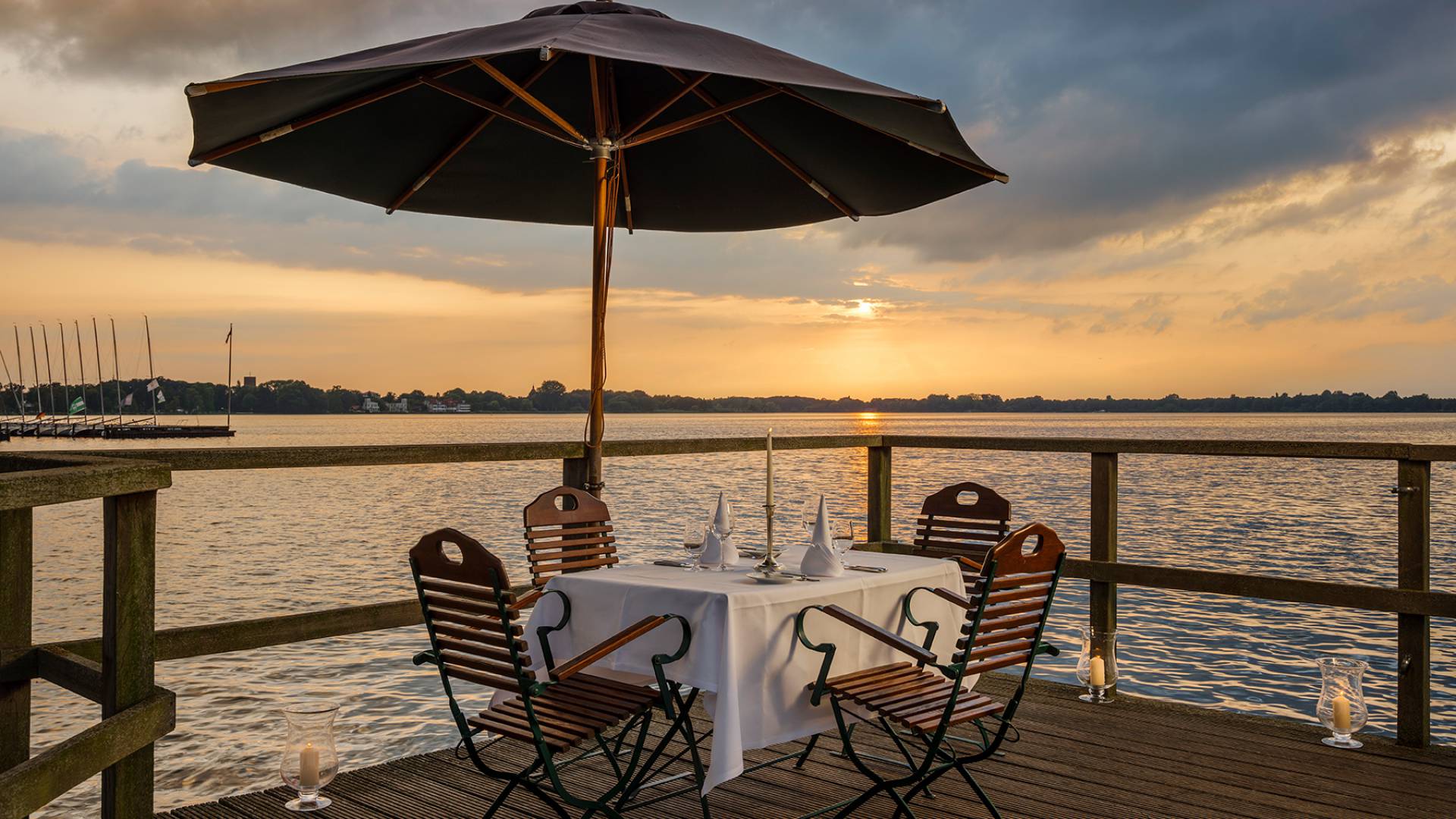 A candle-light dinner
On our terrace with a sea view or directly under the starry sky on our very own boat dock. We will also be happy to arrange exclusive pleasure experiences for you! Feel free to contact us...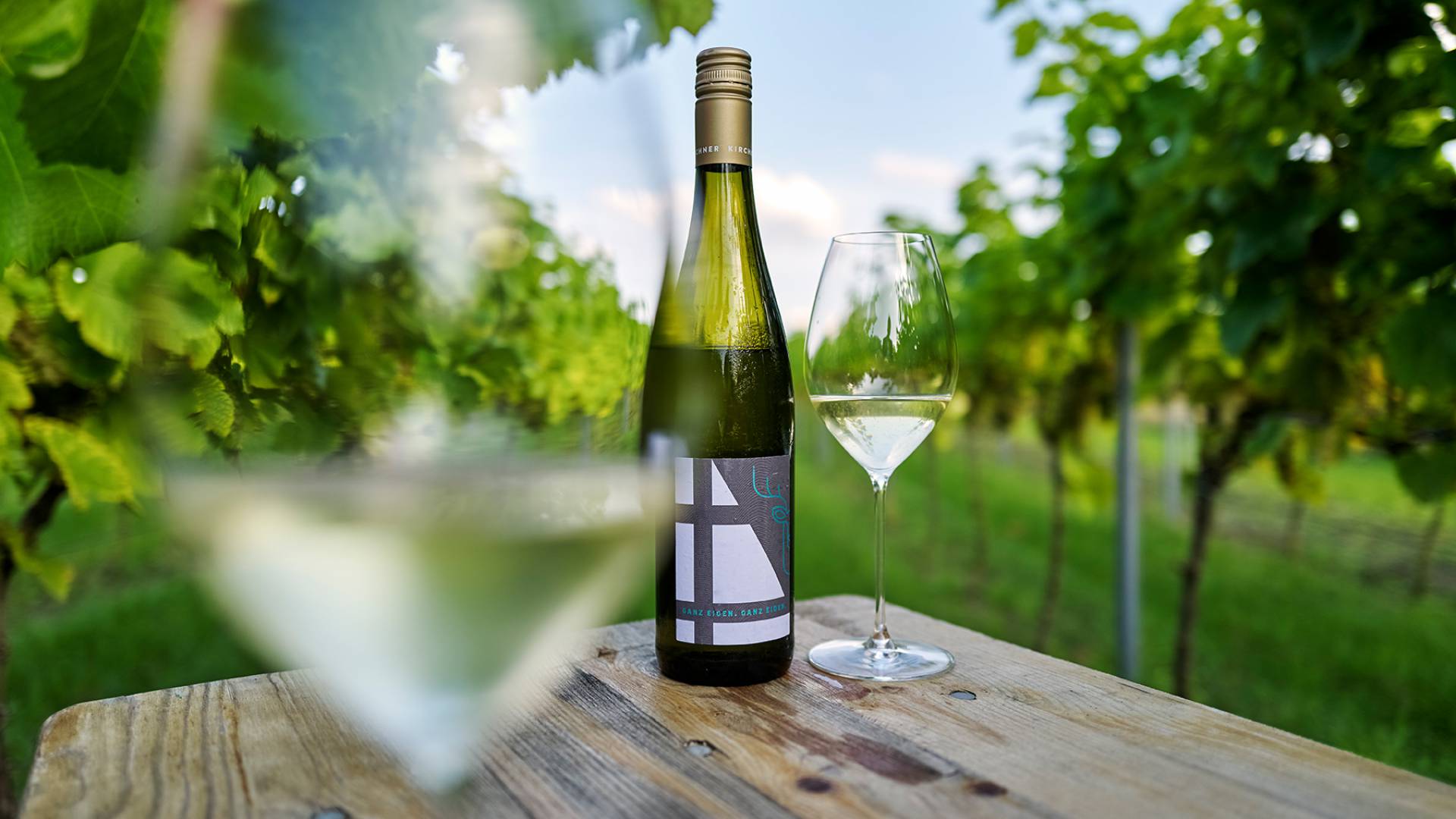 A glance at our treasure chest
Wines – the noble companions of an exquisite meal. And the passion of our patron Gerd zur Brügge. It's a matter of honour that we reveal the true gems in our treasure chest to the true connoisseurs. Gems that are worth discovering!
Francesco Floris, senior head waiter und sommelier, knows these gems like hardly anyone else. When he's travelling in his home, Italy, he acquires fine wines from trusted vintners for our wine list – from the classic to the insider tip. His recommendations are the coronation of every meal. A harmonious connection of food & wine. A composition, that's more than just the sum of its aromas...